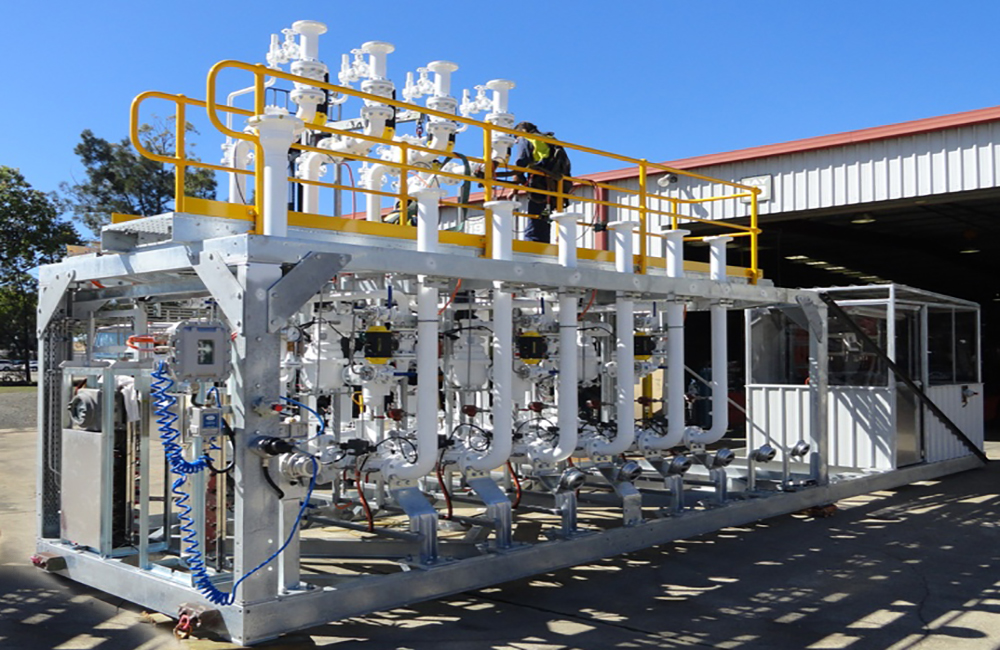 Liquip NSW can provide complete turnkey truck loading stations (gantries). Starting with an assessment of your requirements, through consultation we provide the most productive & cost-efficient solution.

Under your instruction we then go through the design process and produce a general arrangement drawing, listing all the major components for your approval. From this point we detail and begin construction following through to wet testing and operational confirmation. During the final process, after the station is positioned and connected at site, we then calibrate and commission all aspects of the project.
Loading Station designs vary from the most simple single arm with mechanical registers and printers to a six arm station which can include blending additive injection, a fuel management system linked to a gantry operated control connected to the site terminal and an automation system. We have a sound reputation in the industry delivering these skids, with many examples and previous designs to prove our standards and work ethics.